DHA is an important prenatal vitamin. Oceans Mom by Garden of Life hits the brief with 350mg of DHA, and since it only contains DHA + EPA, it's something we can recommend for men (and non-pregnant women) as well.
All the products listed on this page were selected entirely through own internal editorial process. We were not paid to include, or exclude, any products. If you buy something through this page, we may get a small share of the sale.

✓ Highly recommended for pregnancy and breastfeeding
✓ Easy to swallow
✓ Strawberry flavour
✓ Inexpensive
✓ Good for the whole household
✓ DHA + EPA
✓ Gluten-free
✓ Dairy-free
✓ Produced sustainably
Who should take Oceans Mom?
DHA is strongly recommended for pregnant and breastfeeding women. With 350mg of DHA, Oceans Mom is perfect for prenatal and lactation support.
Since it only contains DHA + EPA, Oceans Mom can (and should be!) shared with the rest of the adults in the household, making this a great multi-tasker.
Not recommended for: Vegetarians, and people who don't eat beef.
A must-have for (and ideally before) pregnancy + breastfeeding, and great to have in any household.
Buy now/more info ≫
Introducing Oceans Mom
Oceans Mom by Garden of Life is marketed as a prenatal supplement, and also as a supplement to support lactation (breastfeeding). What sets Oceans Mom apart from many other prenatal Docosahexaenoic acid (DHA) supplements is the effort that has gone into making the softgel easier to consume - the smooth surface of the softgel makes it easier to swallow, and many consumers will appreciate the strawberry flavour as well. Women struggling with morning sickness may be particularly appreciative of the ease of ingesting Oceans Mom.
High product quality is maintained by purifying fish oils through a molecular distillation process, to remove toxins that are now unfortunately increasingly common in some fish species. Packages as smooth easy-to-swallow softgels with a strawberry flavour, each pill contains 350mg of DHA, and also 15mg of eicosapentaenoic acid (EPA). The benefits of DHA for pregnant women is well established, and with 350mg of DHA Oceans Mom provides the right amount as well (our guide recommends 300mg of DHA). But what is EPA?
DHA vs EPA
Docosahexaenoic acid (DHA) and eicosapentaenoic acid (EPA) are omega-3 fatty acids. While DHA and EPA overlap in some effects, there are some benefits only provided by DHA and there are some benefits only provided by EPA. For instance, there are certain inflammatory enzymes that only EPA can inhibit. [4]
Recent research, published in early 2018, shows how taking a balanced 1:1 ratio of EPA and DHA together improves the absorption of omega-3 fatty acids [3]. While Oceans Mom has a ratio of 3:70, which is far from the 1:1 ratio of EPA to DHA that was identified as ideal from the research, the presence of some EPA in Oceans Mom is helpful, and having a higher level of DHA more directly addresses the nutritional needs of pregnant and lactating women. Nevertheless, it will be interesting to see if supplement manufacturers like Garden of Life tweak their future product lineup to take into account these recent research findings.
The key takeaway is that DHA and EPA both provide benefits, and taking DHA and EPA together can amplify their benefits, so the inclusion of some EPA in Oceans Mom counts as a plus.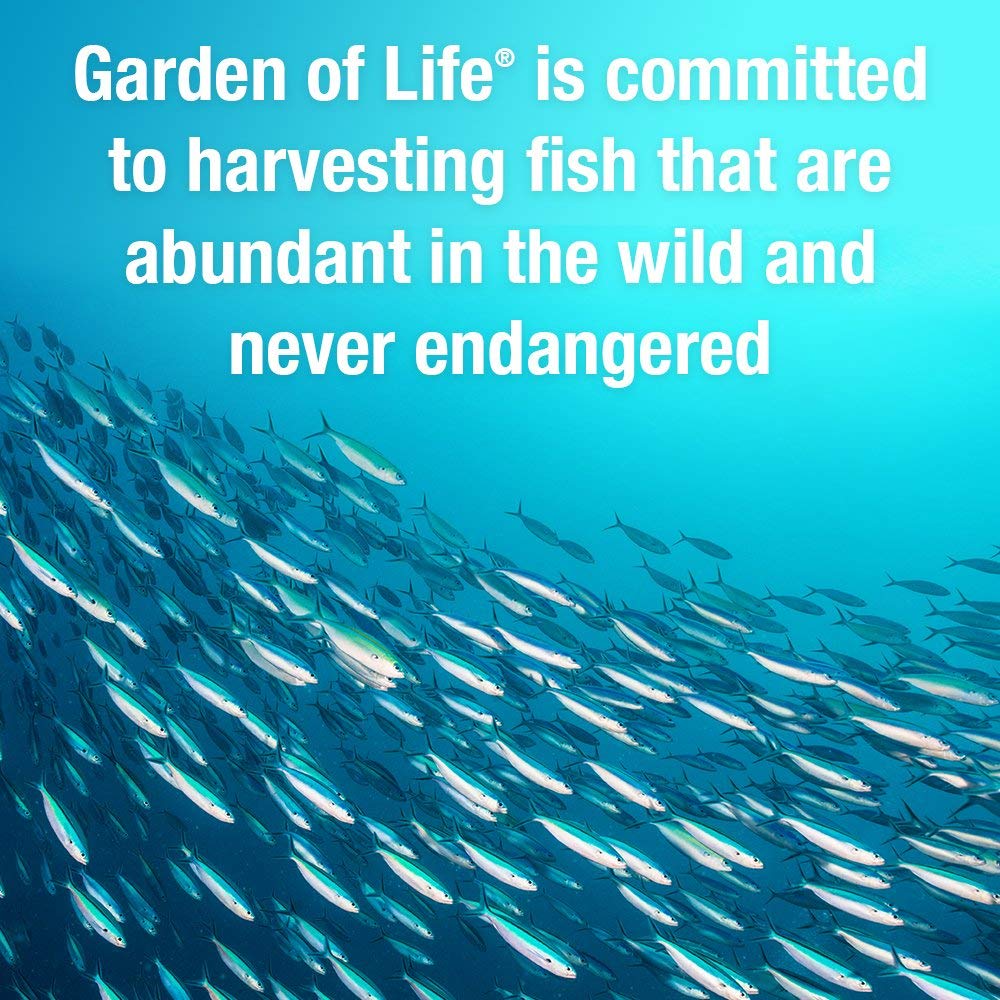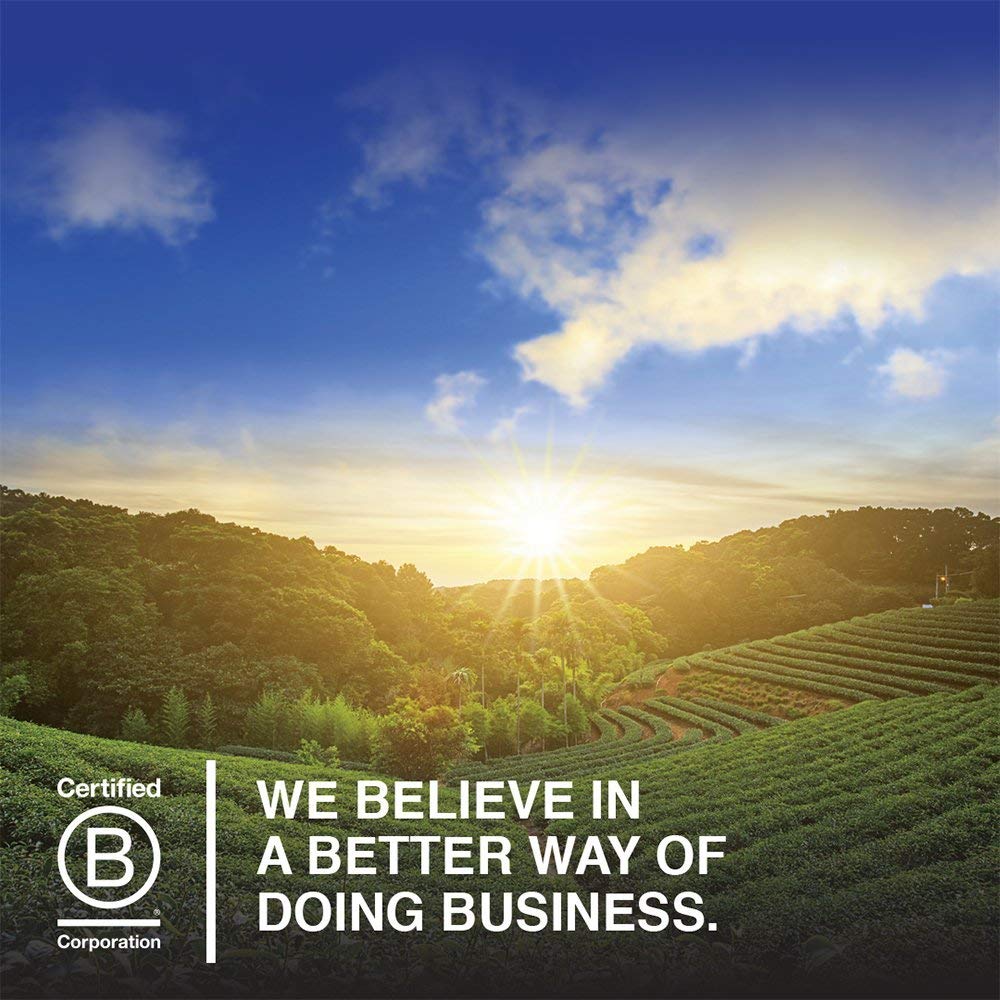 Sustainability and social responsibility
While the health benefits of DHA and EPA make it a good health product, Garden of Life has gone beyond that and embraced business practices that add some goodness outside of the pill:
They claim that their fish oil is sourced sustainably from fish varieties that are available in abundance (anchovies and sardines).
They are a Certified B Corp, which means they meet standards of social and environmental performance, accountability, and transparency.
Who needs Oceans Mom?
If you are pregnant or lactating you should definitely take this, but since we recommend starting DHA supplements 6 months before conceiving, and since Oceans Mom is purely a DHA supplement, it's a good idea for most people to take one a day even if they have no immediate plans to become pregnant. And yes that includes men as well. It is gluten-free and dairy-free.
There are just three caveats for using this:
If you are vegetarian, you may want to consider a different product because Oceans Mom is made from fish oil. Fortunately, there are vegan and vegetarian sources of Omega 3.
If you do not consume beef for cultural or other reasons, you may want to look for a different product because Oceans Mom contains beef gelatine.
Although Oceans Mom is available over the counter, if you have special medical circumstances, you ought to check with your doctor before taking this.
DHA vs. ageing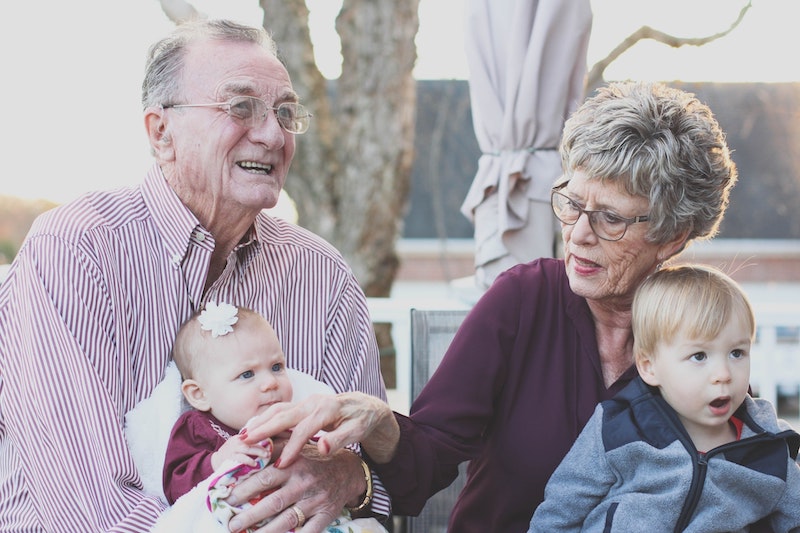 DHA is an important part of prenatal nutrition, but it also has remarkable benefits for avoiding the cognitive decline often associated with ageing.
In one academic study [1] it was shown that 900mg supplementation of DHA over a 24 month period provided measurable benefits to learning and memory function in patients aged 55 and above.
How to get the most out of Oceans Mom
Getting the most out of any supplement requires adherence - i.e. to get the most out of it, you have to stick to it and take it regularly, ideally every day. Vitamins that just sit in a bottle don't do any good. If you are someone who tends to forget to take your vitamins, try Intrepid Pillbox: the app for busy active people who want to get the most out of supplements with minimal effort.

Besides sticking to it, to get the most out of Oceans Mom, it's a good idea to take it with meals. There are two reasons for this:
Oceans Mom is made from fish oil, and although the strawberry flavour of Oceans Mom helps many consumers enjoy the taste, some people really struggle with fish oil (more on taste further below). Therefore it may help to take it with food to mask the taste and smell.

Academic research has shown that consuming DHA and EPA together with a meal that contains at least 44g of fat improves absorption three-fold [2] - which means if you take Oceans Mom with a meal that contains some fat, your body actually absorbs more of the DHA and EPA from the Oceans Mom pill. That's a major improvement in efficiency, so it's well worth making it a habit to take Oceans Mom together with a meal that's likely to be higher in fat content.
What about the taste of Oceans Mom?
One of the curve balls with all fish oil supplements is the issue of taste. Some products will taste fishy to some people (the so-called "fishy burps" problem!), while others may not mind it at all. Even though Oceans Mom softgels are meant to be swallowed rather than chewed, there will inevitably be some taste sensation. Sometimes different batches of the exact same product may even taste slightly different, for example due to conditions encountered during shipping and handling.
The issue of taste becomes more acute for pregnant women who have a tough time with morning sickness. How do you know if the taste of Oceans Mom work for you? Will you be a fan of the strawberry flavouring? Unfortunately there's just no way to know for sure without trying it. But here, Oceans Mom has an advantage over some other supplements that combine many other vitamins.
Because Oceans Mom is purely DHA (plus EPA), a pregnant woman can buy it, try it, and if she simply cannot stand the taste, that doesn't mean the whole bottle goes to waste. Since DHA is highly beneficial for all men and women, and since Oceans Mom only contains DHA and EPA, there's less risk of wastage because it won't be hard to find someone else to take it - a partner, a parent, a sibling, or a friend.
Alternative products
One alterantive to consider is Deva Vegan DHA. Although it is not specifically marketed as a prenatal supplement, Deva Vegan DHA would be a fine choice for prenatal or breastfeeding supplementation, all you have to do is take two pills a day. It does, however, contain carrageenan, which may be a concern for some people. Nevertheless, it would be a good choice for many people, for instance anyone who finds the taste and odour of fish oil too much to bear (Deva Vegan DHA is algae-based with a lemon flavour).
(As an aside, vegans may also be interested in our guide on what ingredients to look out for in supplements, which you can find here.)
Another good alternative is Nordic Naturals prenatal DHA supplements which we review here. If you're still unsure about Oceans Mom, this head-to-head comparison of our top three picks for the best prenatal DHA supplements might help.
Oceans Mom: the prenatal supplement for the whole family
Prenatal supplements are important because pregnancy is a critical stage for the development of a baby, but often when a baby is on the way, the wellbeing of mom-to-be (and dad-to-be, and hey, even grandparents-to-be) can sometimes be overlooked. That's why Oceans Mom, as a pure inexpensive source of DHA, is the sort of no-fuss product that every household should have. Its benefits make it something that every adult in a household will benefit from, which is why it's very handy to have around. The effort that has gone into making the softgel easier to ingest may be especially appreciated by women going through the challenge of pregnancy.
Check price / more info ≫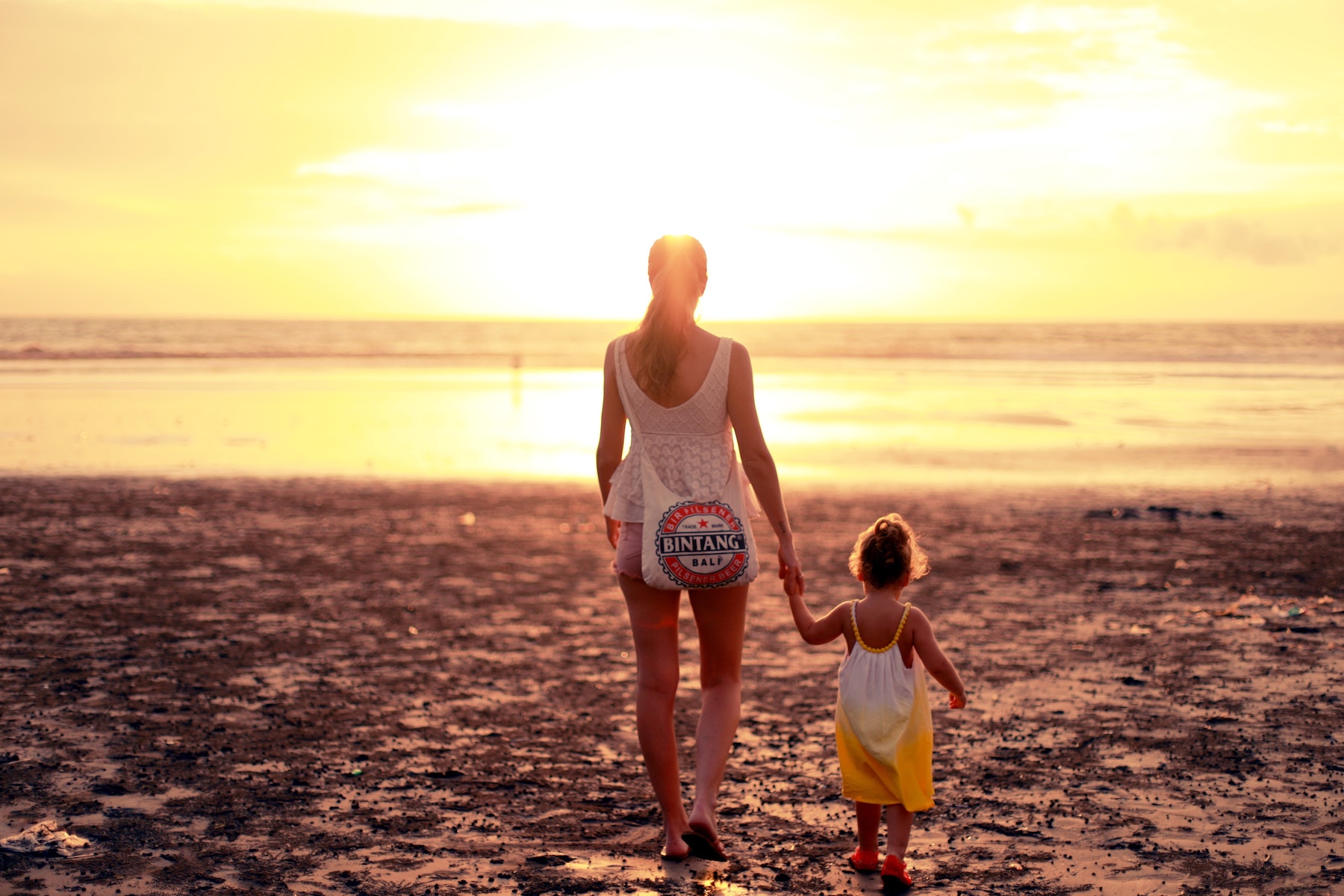 References
Here at Intrepid Wellbeing we prefer to source information from high quality, academically rigorous sources. These are the references we used to develop this article: