More than 18.8 million U.S. adults take omega-3 fatty acids (DHA and/or EPA) and fish oil for their perceived benefits. But is it all hype or omega-3s are really healthy? What are the positive health effects of these essential fats? How can they help pregnant and lactating women? Do they really protect against cancer and Alzheimer's? When do supplements become necessary? This guide will answer all these questions and many more.
What are omega-3 fatty acids?
Omega-3 fatty acids are a family of essential polyunsaturated fats - that means the human body needs them for good health, but cannot naturally synthesize them, so they must be ingested through normal diet or nutritional supplements. What makes omega-3s so important to health and wellbeing is their profound role in the functioning of cells and organs of the body. They are an important nutrient for function of the brain, eyes, and sperm cells. Their role in preventing various diseases is well-established.
There are three main types of omega-3 fatty acids:
Eicosapentaenoic acid (EPA)
Docosahexaenoic acid (DHA)
Alpha-linolenic acid (ALA)
Both EPA and DHA, also called marine omega-3s, are obtained from fish and other seafood, whereas ALA is mainly available through plant sources such as flaxseeds, walnuts, vegetable oils, and leafy greens. However, ALA is not as beneficials as DHA and EPA, and although some of the ALA is converted into other types of omega-3 fatty acids, most of it is only used to generate energy.
Health benefits of omega-3 fatty acids
Science has discovered an important preventive role of omega-3 fatty acids in addition to their essential contribution to body functions. Read on to find out how omega-3 fatty acids can benefit your health.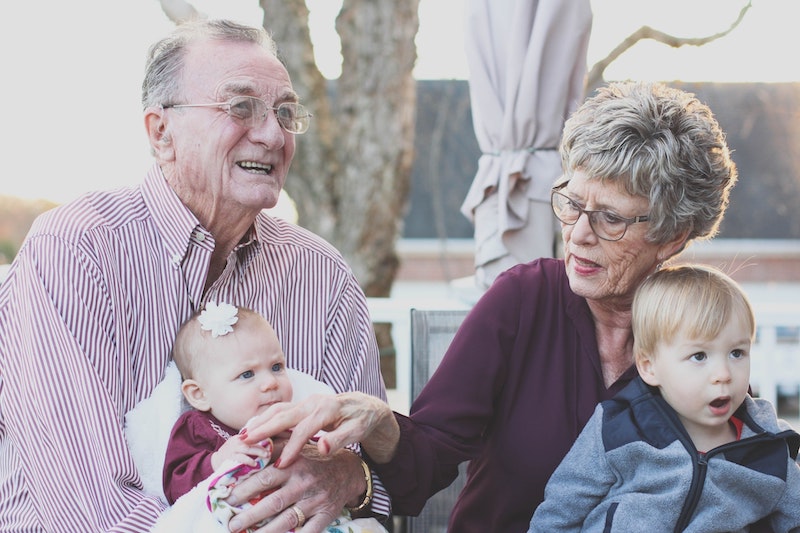 1. Omega-3s protect you from cardiovascular diseases
The most important and widely researched health benefit of omega-3 fatty acids is their protective effect on the heart. Omega-3s have been found to keep a steady rhythm of the heart, thereby preventing arrhythmias (abnormal heart rhythms) that are the major cause of sudden cardiac deaths. Arrhythmias also account for 15-20% of all deaths worldwide.
Omega-3 fatty acids are also beneficial for individuals with a history of cardiac disease. In a research study, the survivors of heart attack who took a daily capsule (1 gram) of omega-3 fatty acids had a lower risk of second heart attack and stroke as compared to others. Moreover, the risk of sudden cardiac death in the supplement group was 17% less than those who took a placebo.
These essential fatty acids improve the function of blood vessels and lower blood pressure. A daily intake of 2-4 grams of EPA and DHA also lowers the triglyceride (i.e. the bad fat) levels, which has an additional advantage in preventing cardiovascular diseases.
2. Eye-related benefits
DHA is the primary fatty acid that makes the structure of our retina (the innermost tissue layer of the eye). This information led to the hypothesis that a diet rich in DHA would be beneficial to maintain the health of the retina. Several research studies corroborated this account. For example, a research study testing the results of high fish intake in older adults (65 or above) concluded that individuals who eat at least one ounce of fish per week had about 50% less risk of Age-related Macular Degeneration (AMD) as compared to those who eat less fish in a week. Age-related Macular Degeneration (AMD) occurs due to the deterioration of the central portion of the retina and is the leading cause of irreversible vision loss among older adults. Omega-3 fatty acids, especially DHA, have a positive role in the structural preservation of the retina and prevention of AMD.
Moreover, the protective role of EPA-derived eicosanoids (the signaling molecules with important role in inflammation, blood pressure regulation, fever promotion, and blood clotting) in age-related inflammatory pathologies also preserves retinal health.
Research also suggests that omega-3 fatty acids help to alleviate the symptoms of dry eye syndrome, a condition that affects more than 16 million adults in the US. The data in this regard, however, have shown mixed results, mostly indicating a non-significant benefit of EPA and DHA in alleviating the symptoms.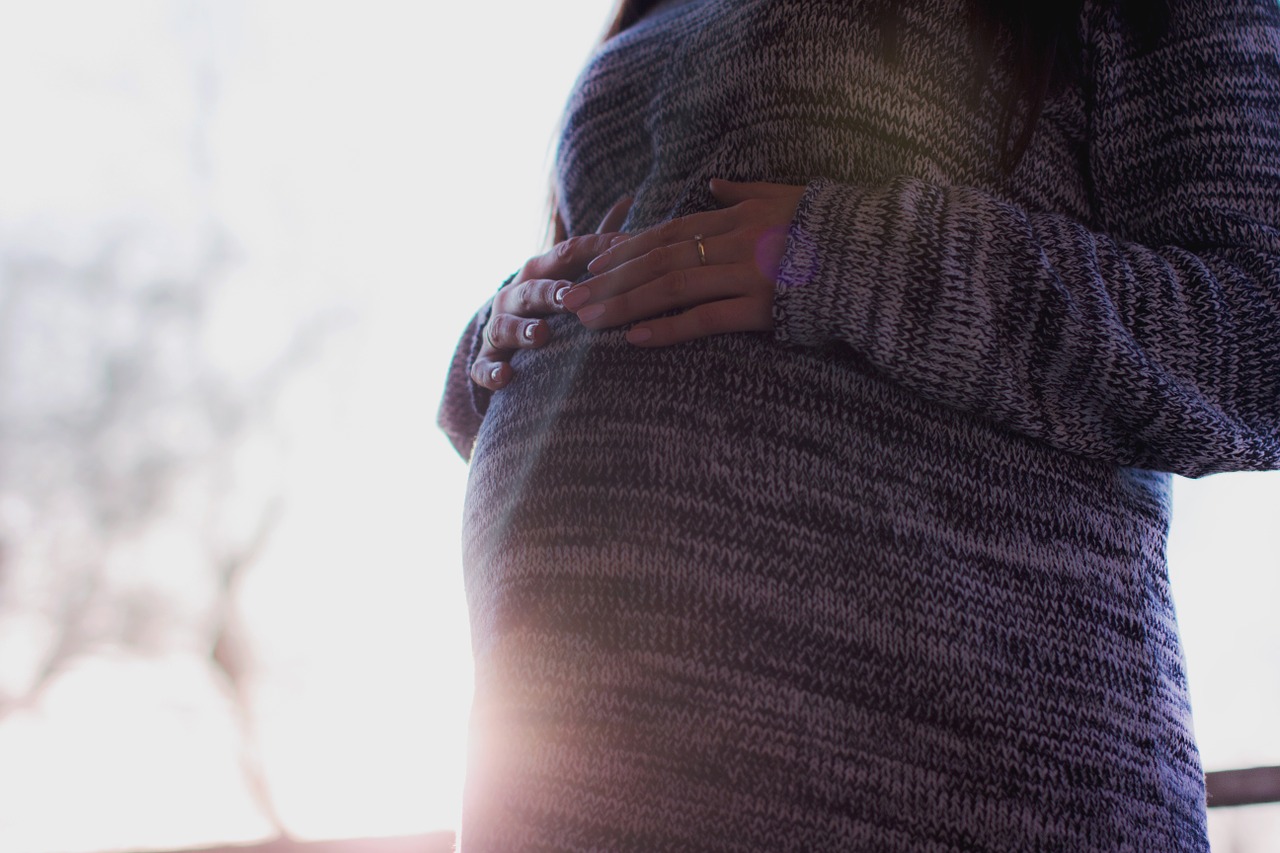 Omega-3 fatty acids: evidence for their role in healthy pregnancy
Research is continuously providing new insights to the nutritional needs during pregnancy. Just as iron, folate, calcium, and iodine are important for a healthy baby, omega-3 fatty acids are also essential for the normal development of the fetus. Adequate intake of DHA and EPA during pregnancy and lactation positively affects your child's neurodevelopment.
Mothers with improved DHA nutrition have a reduced risk of giving birth to a child with poor neural development. Moreover, the incidence of premature births (before 34 or 37 weeks) seems to be reduced for women who take additional omega-3 fatty acids during pregnancy.
These women also have fewer low birthweight babies.
Research also suggests that the risk of a newborn being sick and requiring intensive care is lower in women who improve their intake of omega-3 during pregnancy as compared to those who don't. Higher consumption may also reduce the risk of allergies in the newborn.
DHA and EPA are also of great importance to the mother's health. Reduced intake of EPA can lead to preeclampsia, a complication of pregnancy characterized by high blood pressure and damage to the liver, kidney, and other organs.
The American College of Obstetricians and Gynecologists and the Environmental Protection Agency recommends pregnant women to have 12 ounces of seafood per week. It is important to consider only low-mercury species of fish.
Pregnant and lactating women are advised to take 300 mg of EPA + DHA per day. Nevertheless, the issue with getting adequate amounts from food is that the Western diets are deficient in omega-3 fatty acids, especially DHA. On top of that, the information regarding mercury content of fish and its possible role in fetal neuro-developmental abnormalities has resulted in women reducing their fish intake during pregnancy.
Moreover, plants are a poor source of DHA and EPA, which makes it specifically challenging for vegans or vegetarian moms to fulfill their omega-3 requirements. In this case, nutritional supplements make a good choice to make up for the deficit in the diet of this high-risk population.
How to choose the right prenatal DHA supplements ≫
3. Omega-3 vs. rheumatoid arthritis
Omega-3 fatty acids have an anti-inflammatory effect. This may play a positive role in the lives of over 1.3 million Americans who continue to suffer from rheumatoid arthritis - an inflammatory condition that results in painful, swollen, and stiff joints. Research suggests that individuals who have a greater intake of omega-3 - either through diet or supplements - report less use of anti-inflammatory drugs. Some studies have also reported subjective improvement in the symptoms of rheumatoid arthritis in individuals who take omega-3 supplements daily.
4. Omega-3 vs. Alzheimer's disease
Alzheimer's dementia affects 5.8 million Americans. At least one research study suggested that a diet rich in omega-3 fatty acids is linked to a reduced risk of dementia and Alzhimer's disease, though a systematic review did not confirm this finding. Long-term clinical trials are required to establish a definitive link. Meanwhile, adequate intake of omega-3 can still benefit the heart and eyes.
5. Prevention of cancer and depression
The increasing incidence of cancer and depression has led many scientists to discover the power of food. A few studies have looked into a potential link between an omega-3 rich diet and the risk of cancer and depression. Some of them suggest that a higher intake of omega-3 may reduce the risk of certain cancers, like breast, prostate, and colorectal cancer. A higher fish intake may also lower the risk of depression by 17%.
Although results on these benefits have been inconsistent, it is worth mentioning that a diet rich in omega-3 fatty acids is still beneficial to the overall health of an individual.
Dietary sources of omega-3 fatty acids
Seafood is the best dietary sources of omega-3 fatty acid. Fish like mackerel, herring, sardines, and salmon, and anchovies and oysters contain excellent amounts of DHA and EPA. Caviar is also rich in omega-3 fatty acids. One teaspoon (16 grams) of caviar contains 1086mg of omega-3s.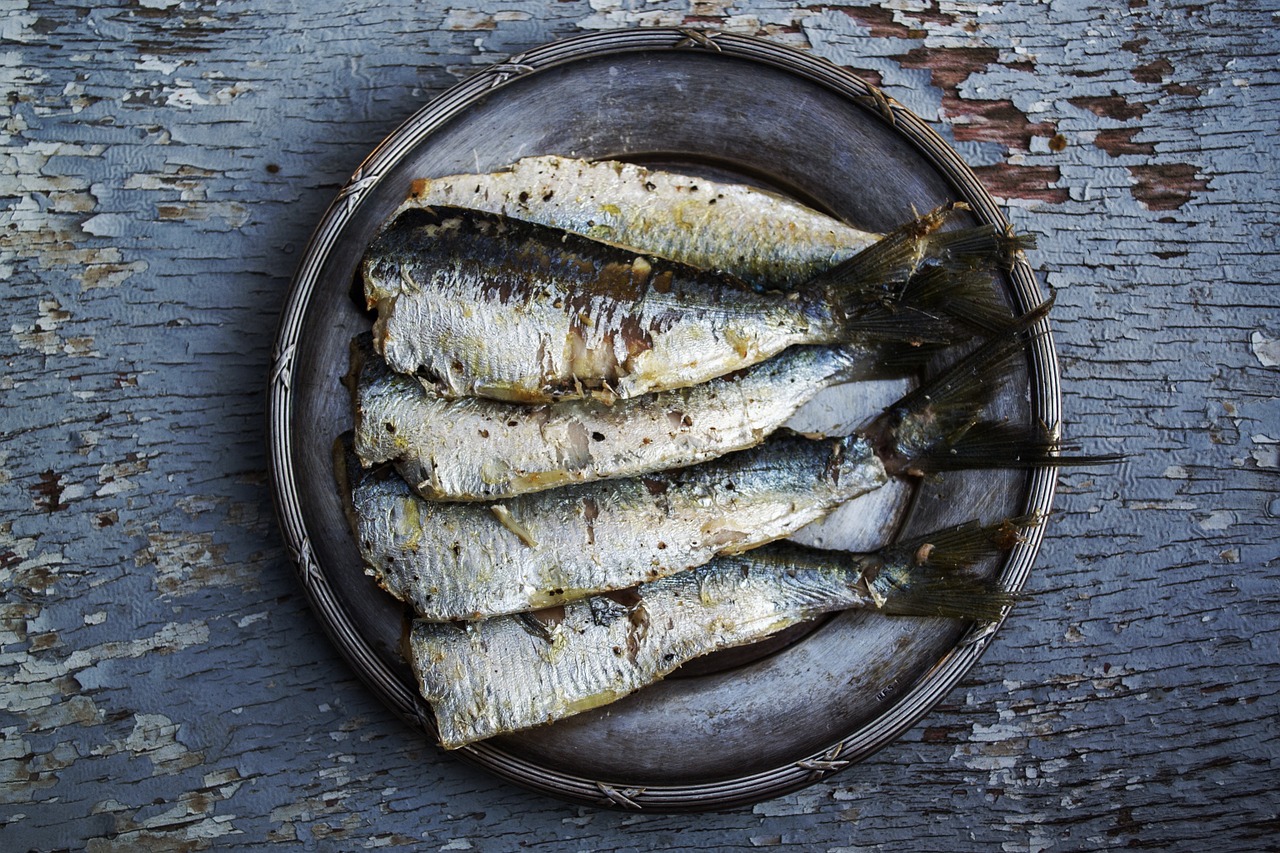 Plants provide only alpha-linolenic acid (ALA) variety of omega-3 fatty acids. Rich sources of ALA include flaxseeds, chia seeds, hemp seeds, walnuts, perilla oil, algal oil, Brussel sprouts, soybeans, spinach, and purslane.
Omega-3 fortified foods, such as eggs, cereal bars, cereals,and infant formula are now also available in the market and may equally be considered by vegetarians.
Recommended intake of omega-3 fatty acids
The Acceptable Macronutrient Distribution Range (AMDR) for EPA and/or DHA is about 10%. It means that a person can have 10% of his daily calories from EPA and/or DHA. According to the Food and Drug Administration (FDA), the total EPA + DHA intake must not exceed 3g/day, of which only up to 2g can be from supplements. This upper limit is especially helpful in choosing omega-3 supplements.
The Dietary Guidelines for Americans (2015–2020) recommend the intake of 8 ounces of seafood per week, providing 250 mg of EPA and DHA per day. However, pregnant and lactating women have greater need for omega-3s, so the Food and Agriculture Organization of the United Nations recommends these women to take 300 mg of EPA + DHA per day, of which 200 mg should be DHA.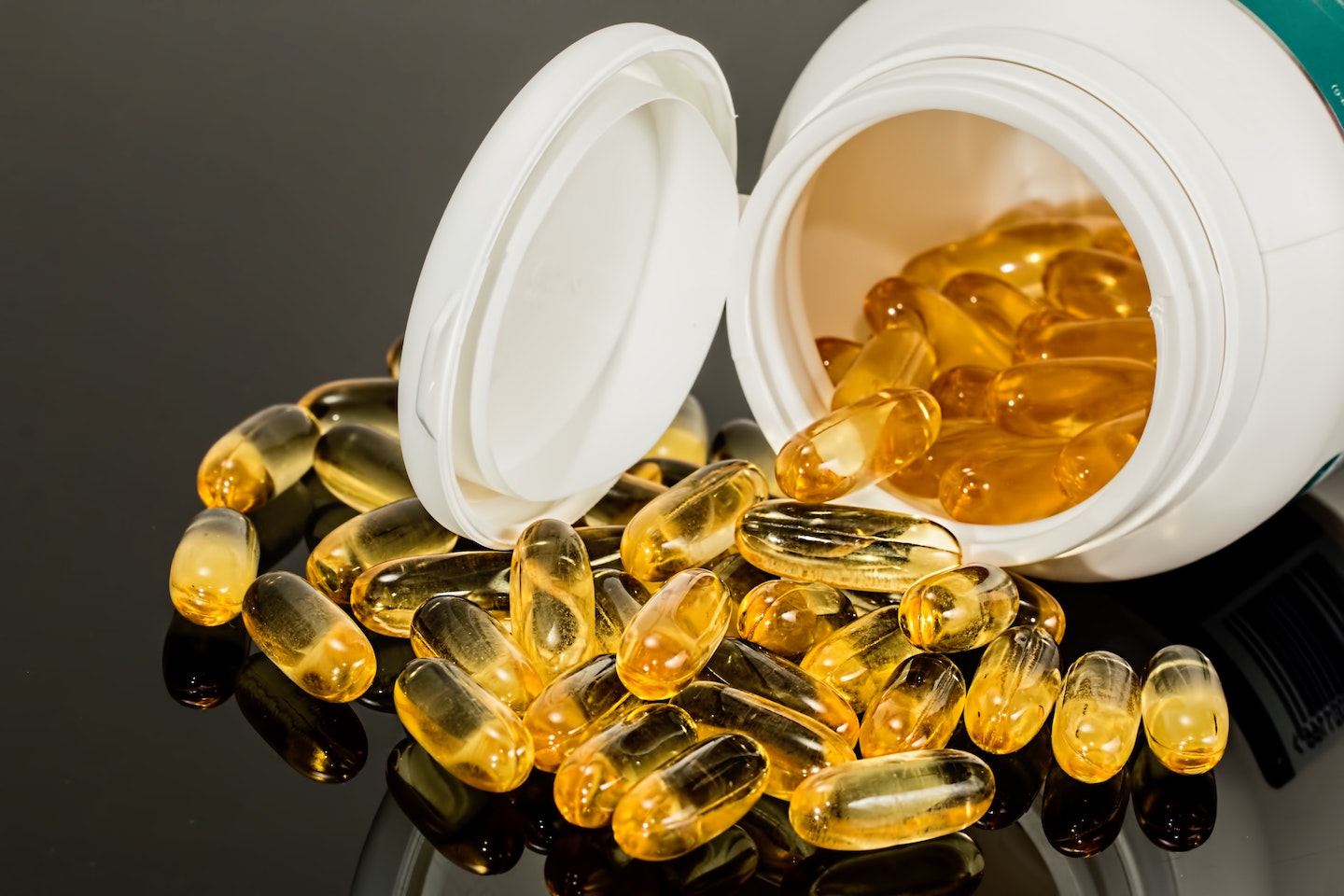 Omega-3 supplements: Do I need them?
Evidence suggests that Americans do not meet the dietary requirements of omega-3 fatty acids. A study using data from 2001–2014 National Health and Nutrition Examination Survey (NHANES) found that 100% of women in the reproductive age do not eat the recommended 8 ounce per week seafood, and over 95% of these women do not meet 250mg/day EPA + DHA intake requirements.
Moreover, well-known resources of DHA and EPA are fish, and the ALA obtained from plant sources must be converted into EPA and DHA to provide the same health benefits. However, the human body can convert only about 5% of APA into EPA, and less than 0.5% is converted into DHA. Therefore, vegetarians and vegans find it challenging to meet their omega-3 requirements through diet alone. It is important for these individuals to consider using supplements. If you are worried about animal ingredients in vegan supplements, check out this article on animal ingredients to look out for in vegan prenatal ingredients.
DHA and EPA supplements are also of great benefit to pregnant and lactating women in fulfilling their omega-3 requirements.
Our favorite prenatal DHA supplements compared head-to-head ≫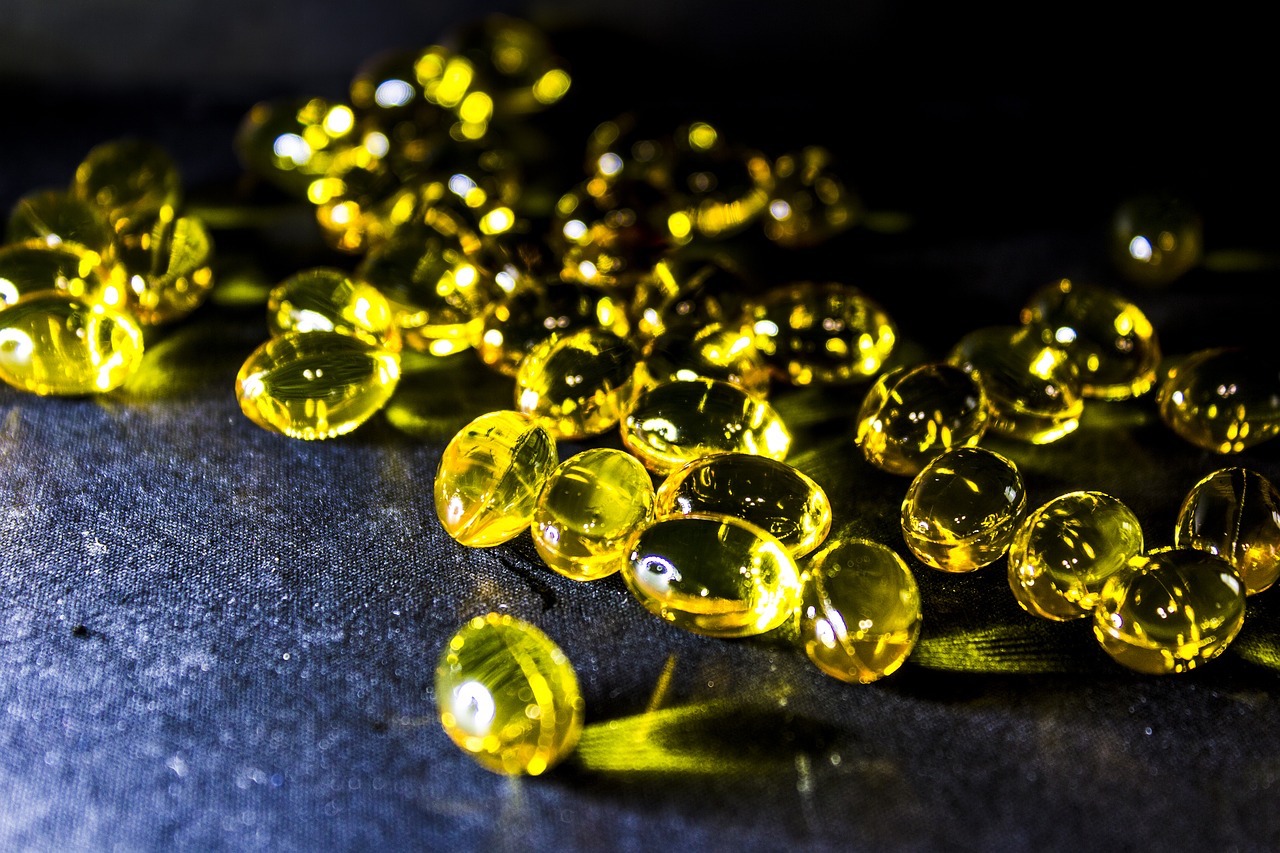 References
We prefer to source information from high-quality, academically rigorous sources. These are the references we used to develop this article: