Traveling is both a great joy and a significant stressor. When travelling for business, your mind is on your work. When travelling for pleasure, you have the chance to get out and explore a new or well-loved part of the world, your mind is going to focus on your itinerary, tour destinations, and next meal. And that's how traveling should be! Still, there are a lot of essential things you need to keep track of while you are traveling, and taking care of yourself should always be a priority. One of the most important things to keep track of is your medicine. To make it easy, we always recommend using a travel pill case.
All the products listed on this page were selected entirely through own internal editorial process. We were not paid to include, or exclude, any products. If you buy something through this page, we may get a small share of the sale.
In this article, we will provide a detailed Vera Bradley Iconic Travel Pill Case review. It is a well-designed case for your medicine that helps you to stay organized while also adding a bit of glamor to your packing supplies.
Check price/more info ≫
Vera Bradley Iconic Travel Pill Case Review
The Vera Bradley Iconic Travel Pill Case is an affordable and stylish travel case that is used to help organize medicine for business travel, vacations, day trips, or even just as a fun way to keep things in place around the house.
One of the best things about this product is the sheer range of designs available; click here to see the full range, or browse around this page to see some of the favourites that we've picked out.
Who Is This Product For?
This pill case is perfect for anyone who needs to take two or more pills every day, or for those who have a different set of pills that need to be taken each day. The pill organizer has eight separate compartments; one for each day, and an extra compartment for supplemental pills.
While the product was designed to be used for travel purposes, this case is an excellent option for more people than just those who travel often for business or pleasure. It can be used on business trips, vacations, at home, at work, in the car, or anywhere else that having a consistent and convenient storage location for your pills just makes sense.
This case is charming and functional, but it isn't an excellent option for those who need to take multiple pills in both the morning and at night because it does not have any built-in AM and PM dividers. If you don't mind needing to separate these two categories of pills from a single day container, then you will still find this case to be incredibly useful.
Check price ≫
Impact of business travel on employee health and wellbeing
A landmark study in 2010 applied rigorous analysis on data available from a multinational corporation, and found significant evidence of health and wellbeing impact due to international business travel, including:
Lower body mass index.
Lower blood pressure.
Excess alcohol consumption.
Sleep deprivation.
Diminished work confidence and satisfaction.
There are proven strategies that can be used to support health during travel, including the use of melatonin which is known to be safe and effective to improve sleep quality and offset the impacts of jetlag.
There is, however, an additional risk that was not covered by the 2010 study: the impact of travel on medical adherence. To put it simply, medical adherence is about an individual sticking to their plan of medication and supplements consistently. A 2011 study showed that travel is the leading cause of loss of adherence. This makes intuitive sense: travel is a break in routine, and that break in routine can easily derail your health and wellbeing habits. Obviously, people who travel for work are most at risk, especially if they may have to travel on short notice.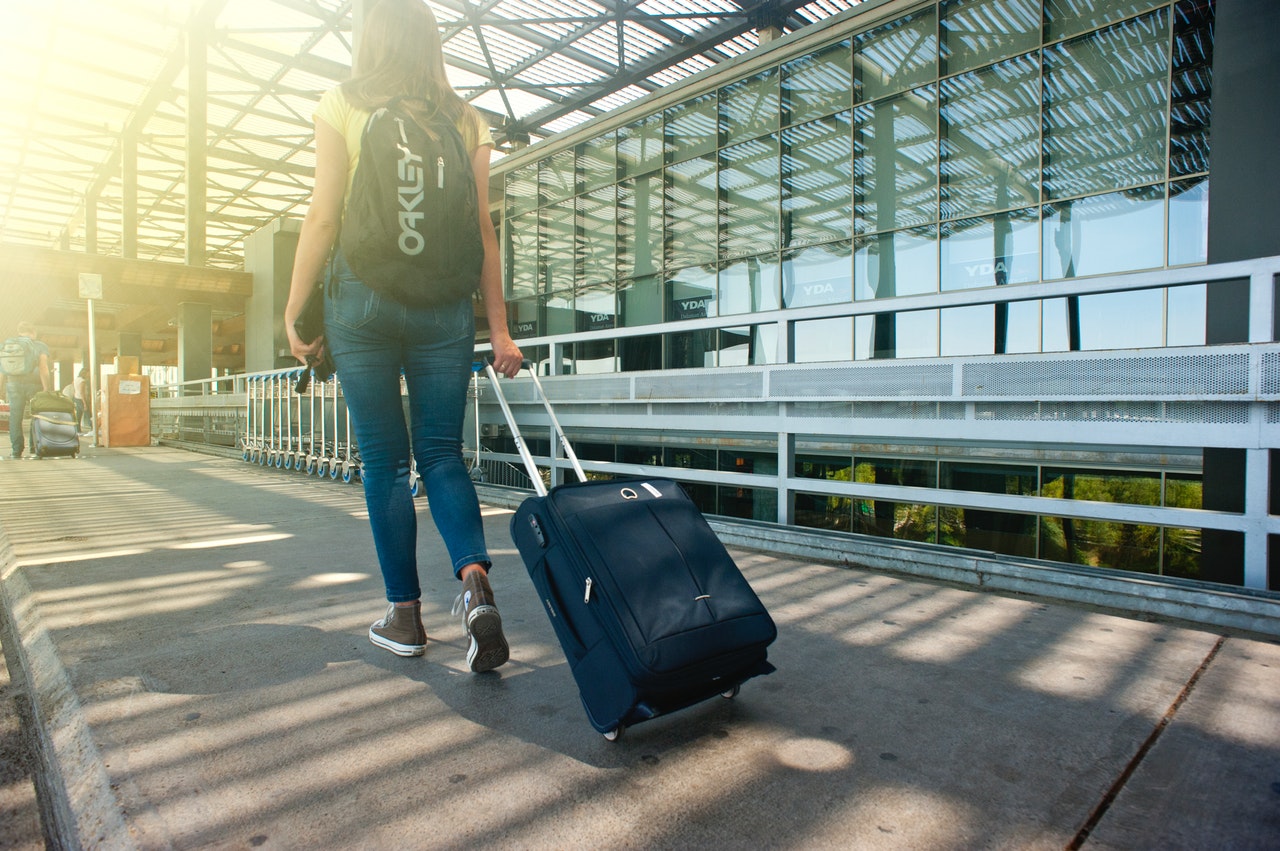 What's Included?
This pill case comes in two parts: the outer fabric case and the inner plastic case for the pills themselves. These two pieces can be separated, but the outer case is made to fit perfectly around the pill case.
Overview of Features
This is a cotton Vera Bradley pill case. The case is available in a large number of different colors and patterns, and all the designs are well-recognizable as Vera Bradley creations. This brand's designs are what helped them grow in popularity, and you can choose your favorite from among their unique designs. No matter what your style, you can find a design to match. We've shown a few of our favourite designs on this page, but click here to see the full range.
The case is lined with polyester and has a reliable zipper closure that will stand up to many opens and closes while you are getting your pills each day. The case itself measures 3.25" high by 4.5" wide, so it isn't too large. Many pill cases are too big, but this is a great size.
The organizational component inside of the case is made from durable plastic. It is split into eight compartments so that you can easily organize your medication. The case also has a small ID holder so that you can put any medical documentation that you might need to carry with you nearby your pills.
Note that not all the designs are feminine; there are also styles with more masculine or gender-neutral tones and motives.
Pros:
This outstanding product has many pros:
Easy to carry with you.
Great for business travel, weekend trips, or a full vacation.
Dozens of design choices.
Small enough to pack.
Cute and functional.
Many styles to choose from.
Cons:
However, there are certain design choices that might make this product unsuitable for some people:
Labels on pill case fade over time.
Individual segments are not very large, so may not contain very large pills.
Too small for those with many daily pills.
No AM and PM pill sections.
See customer reviews ≫
Sorting and Taking Your Pills with This Case
Whether you plan to get a pill case to organize your regular medications or you are following a strict vitamin regimen, this case will make it very easy to organize and use your pills every day. Setting it up is very simple because it has done all the work for you.
Here's how we recommend using your pill case:
Gather your medicine and vitamin bottles so that you have everything in one place.
Remove the plastic pill container from the case.
Open all the lids on the pill container.
Place one of each daily pill into each container section.
Once you've put all the pills in, secure the lids.
Fill the XTRA compartment with other non-daily medicine you may need to use.
Put the plastic component back into the outer fabric case.
Zip it up.
You're good to go!
As you can see, using a pill case like this is very easy as long as you are careful to place the pills in the correct areas. Once you've got your pills into their compartments, remembering to take your pills each day will be a breeze.
Alternatives
The Vera Bradley Iconic Travel Pill Case is a fantastic product, but it's not going to be the right fit for everyone. For instance, it does not have AM and PM compartments. If you need to take pills multiple times a day, or you just prefer a larger case because you take a lot of longer trips, then this larger Very Bradley-inspired pill case will give you the additional space and organization that you need.
See the ultimate roundup of the best travel pill cases ≫
Frequent business travellers who prefer a more professional look may also want to take a look this sleek and practical design from LeanTravel.
We think the Vera Bradkley Iconic Travel Pill Case ticks all the boxes for business travellers (especially women who will easily find a style to their liking), but if you'd like to see even more alternative options, check out our comprehensive roundup of the best pill organizers for travel.
Conclusion
All-in-all, the Vera Bradley Iconic Travel Pill Case is a fantastic choice for anyone who loves the idea of being able to discreetly pack their pills in a compact and organized way. While it doesn't provide as much storage space as some other options, the iconic design and fabric casing for this pill case help it to stand out, and the form factor makes it the ideal choice for anyone looking for a travel pill organizer for business travel.
If you are going to be traveling or love having a convenient way to carry your pills in your purse throughout the day, this travel case is going to be a great addition to your life. It makes things more manageable while also making them more fashionable. Who doesn't love that combination?
Check price ≫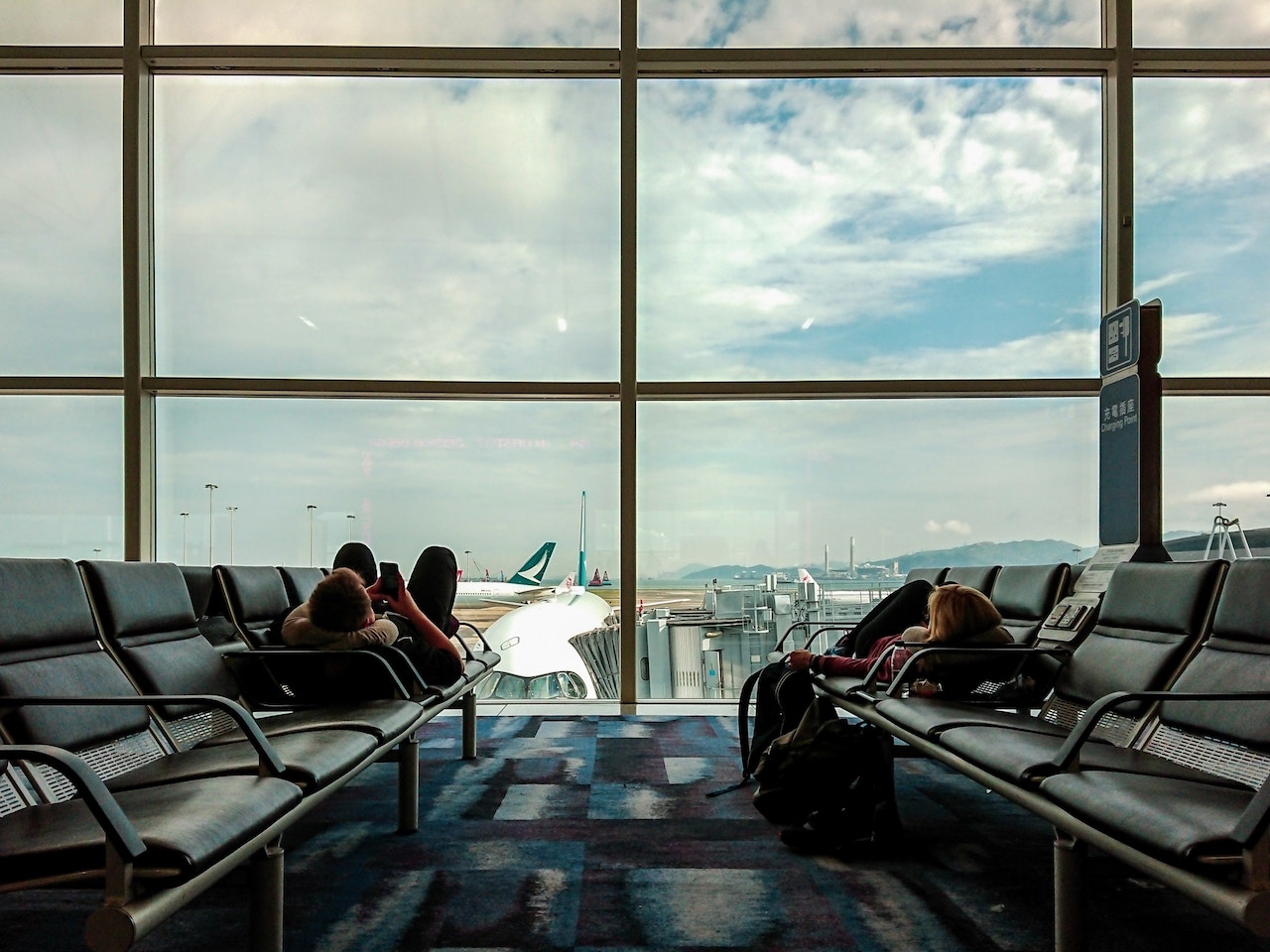 References:
Justin D. Burkholder, Ron Joines, Mark Cunningham‐Hill, Baowei Xu. Health and Well‐Being Factors Associated With International Business Travel. Journal of Travel Medicine, Volume 17, Issue 5, 1 September 2010, Pages 329–333.
Nair KV, Belletti DA, Doyle JJ, Allen RR, McQueen RB, Saseen JJ, Vande Griend J, Patel JV, McQueen A, Jan S. Understanding barriers to medication adherence in the hypertensive population by evaluating responses to a telephone survey. Patient Prefer Adherence. 2011 Apr 29;5:195-206. doi: 10.2147/PPA.S18481.