Travel can be one of life's most rewarding experiences, and business travel is no exception. However, travel can take a toll on your health, and when you're travelling for business, taking time for self-care can be impossible. That's why we need every edge to maintain our health on business travel. A pill organizer can help, but is there a pill organizer design that's best suited for business travel? Spoiler alert: we think we've found it. Read on to learn more about the LeanTravel Pill Organizer and Passport Wallet.
All the products listed on this page were selected entirely through own internal editorial process. We were not paid to include, or exclude, any products. If you buy something through this page, we may get a small share of the sale.
Introducing the LeanTravel 7 Day Pill Case Organizer for Business Travel
Attractive and professional design
Compact and convenient
Passport and pen holder are great for air-travel
21 plastic pill cases
Extra Large option
Only available in one style
Not fully waterproof
Buy it now/more info ≫
Having a pill organizer on you for both short and long travel trips can be of great help, and this particular option is especially well-suited to business travel. For a one-week trip, this organizer is a great choice. With its compact design and convenient size, it features enough plastic cases to cover you for the whole trip. There is even a five-compartment wallet in which you can place money, your passport, travel documents, and your prescriptions.
Who is this product for?
Anyone that has prescription medications that need to be taken on a daily basis would especially benefit from a pill organizer.
But that's not all - if you are a health enthusiast and you don't want to give up on your supplement regime because of a trip, a pill organizer for your vitamins and supplements is a great investment. Additionally, the five-compartment wallet makes it ideal for storing your documents and money, which means that anyone can make proper use out of it!
The style of this particular pill organizer also stands out as looking especially profesional, making it the perfect chouice for business travellers.
Top travel stress factors
In a 2012 research study, Carlson Wagonlit Travel and CWT Solutions Group identified the the strongest stress factors experienced by business travellers. Their findings are summarised into a prioritised list of the top-33 stress factors reported by the surveyed business travellers:
Lost or Delayed Baggage
Poor/No Internet Connection
Flying Economy on Med/Long Haul
Delays
Inconvenient Dep./Arr. Times
Low Hotel Category
Inconvenient Hotel Location
Last-Minute Requested Trips
Not Able to Eat Healthily
Traveling during Week-ends
Length of Journey to Reach Destination
Flying Indirect versus Direct
Required Visa Application
Not Able to Maintain Workout Routine
Getting through Customs and Security
New Language at Destination
Using Restricted Fares
Reimbursement
Geopolitical Context at Destination
Long Stays (> 3 nights)
Flying to a New Destination
Working Long Hours at Destination
Different Time Zone (jetlag)
Getting to the Airport/Station
Immigration Control at Destination
Flying a Non-preferred Airline
Using an Online Booking Tool
Carrying Cash
Flying Economy on Short Haul
Renting a Car
Contacting a Travel Agent
Taking a Taxi
Fear of Flying
Health-specific travel stress factors
The health-specific stress factors in the full list of travel stress factors are as follows:
Not Able to Eat Healthily
Not Able to Maintain Workout Routine
Different Time Zone (jetlag)
It's worth noting that these are just the stress factors reported by business travellers themselves. Clearly there are other factors to consider as well, such as increased likelyhood of illness due to concentrated exposure to potentially unfamiliar germs.
What's included?
What you get is a handy compact pill organizer that comes with 21 pill cases (5 big pills per case) and a five-compartment wallet. This storage capacity shiuld be more than sufficient for business travel, though there is a larger option for anyone who needs a little more.
Overview of Features
LeanTravel is a trusted brand when it comes to handy packing and travel accessories. This case organizer is just another excellent product from this trusted brand.
The Extra Large option looks slightly different.
Get the Extra Large LeanTravel Pill Organizer ≫
The price is reasonable, and the wallet is made out of high-density polyester fabric that is tear and wear-resistant. While the zipper closure that it features is not ideal, with enough care, you shouldn't have a problem traveling with it for a couple of years (at least).
The best thing about it has to be the dimensions of this case organizer: 7.25 x 4 x 1 inches (for the medium option), which will fit perfectly in any travel bag or a backpack. You can even comfortably use it as a compact carry-on wallet if you are traveling by airplane.
Apart from being spacious and with a few accessory compartments, it is made out of BPA-free material and is quite durable, so you can be sure that it will accompany you on numerous travel trips.
The LeanTravel company is a trusted name that will serve you with impeccable customer service in case anything is wrong with the product. Getting a case organizer of this kind will work great in many ways. Apart from being suitable for your travel needs, it can also be used for organizing pills at home. Looking at the different compartments that it includes, there are five, which are suitable for things such as documents, passport, money, and prescriptions. Along with that, there is a pen holder that you might find handy if you will be writing during the trip.
Regarding the 21 cases you are getting, each can hold up to 5 big pills, which amounts up to anywhere from 7 to 21 days of the trip. Of course, this is dependant on how many you need to take on a daily basis. Overall, we are talking about a convenient product that can be used both on the road/in the air and in the comfort of your home or office.
How to Use It
Well, this one is quite simple. Calculate the number of days that you will be traveling for, check how many pills you will need, and carefully arrange them in the case organizer. Don't forget to use the compartment wallet to the best of its ability. It is, after all, made to help you organize your pills with ease.
Pro-tip: there's an app for that!
Frequent travellers will know the calculate-how-many-days-worth-of-each-pill-I-will-need dance all too well. That's why we've included a travel planner feature in our Intrepid Pillbox app. Once you've entered your daily pill plan (barcode scanning makes this a breeze) all you have to do is pop in your travel dates, and the app tells you exactly how much you need to pack. It doesn't get easier than that. The app is free too!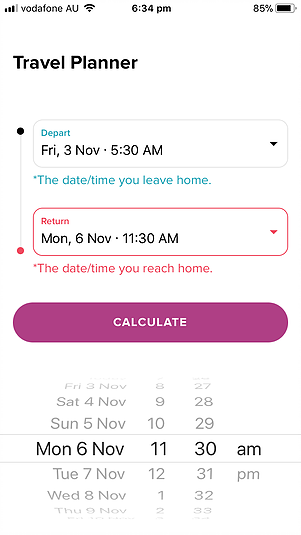 Get the app ≫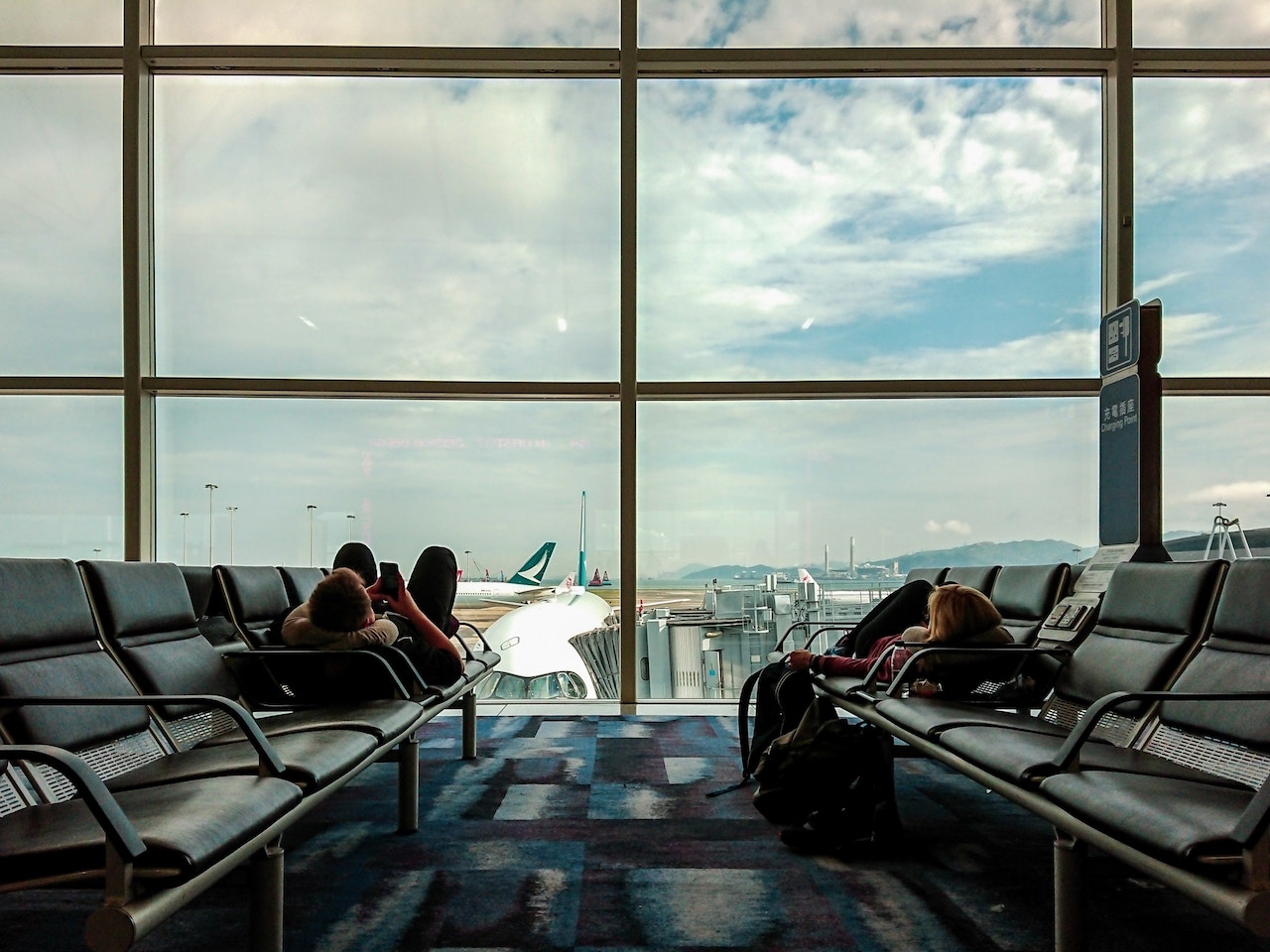 Alternatives
The LeanTravel is pretty close to being the perfect pill organizer for business travel, but in case you're looking for something different, here are three alternatives to consider.
Full roundup of the best pill organizers for travel ≫
Simply Genius Daily Pill Organizer
If you require something with larger capacity than the LeanTravel, then the
Simply Genius Daily Pill Organizer
is worth a look. For sheer capacity, it can't be beat. Check out our full review
here
.
Vera Bradley Iconic Travel Pill Case
Style and discretion are genuinely important considerations when it comes to business travel, and while the LeanTravel is a sleek design that preserves your privacy, some style-conscious individuals may find something more attractive from this
pill case design from Vera Bradley
that's both stylish and functional. Check out our full review
here
.
FECEDY Waterproof Pill Box

Get the Extra Large LeanTravel Pill Organizer ≫
Conclusion
If you are always on the road or in the air and you have a regime that requires taking pills on a daily basis, then a product such as the LeanTravel pill case organizer is a great accessory to have. Compact and practical, you can use this premium pill organizer whether you are at home or on a travel trip, and it can't get much better than that! We hope that this LeanTravel 7 Day Travel Premium Pill Case Organizer for Men Review has helped you in your purchasing decision and that you now feel comfortable with what it has to offer.