Looking for healthy gift ideas? Most people probably wouldn't think of pill organizers as being particularly stylish or exciting, which is a shame, because today there are amazing designs catering to different tastes; everything from compact and waterproof pill organizers for the adventure junkie, to elegant and stylish pill organizers that look - dare we say it - fashionable. Research has shown that pill organizers can help improve adherence for medication and supplements, so if you're looking to give the gift of health, we can help you with our shortlist of some of the most exciting and stylish pill organizers on the market today.
All the products listed on this page were selected entirely through own internal editorial process. We were not paid to include, or exclude, any products. If you buy something through this page, we may get a small share of the sale.
Bottom line: how to pick the best pill organizer
You're looking for a healthy gift idea, but it has to fit the lifestyle of the recipient. Before you dive into all the details below, here's our quick summary.
Best for:
frequent travellers
Best for:
adventure-sport junkies
Why would anyone want a pill organizer?
Medical adherence is a health issue that has been gaining significant attention recently. Medication and supplements have to be consumed properly in order to be effective. There are many factors involved when it comes to effectively consuming medication and supplements. They have to be taken at the right time, and at the right dosage. They have to be stored properly. Many things are dangerous in excessive quantities - taking more than the recommended dosage is never a good idea, but it's an easy mistake to make: many people have wound up in hospital because they consumed a pill, having forgotten that they already took it 20 minutes ago.
For most people the big problem with medication and supplements adherence is simply forgetting to take it at all. We sometimes forget to take our medication or supplements under normal circumstances, and it only gets worse when there is a disruption to our usual routine. The holidays are exactly the kind of disruption that can throw us off our routines that help us remember to take all our medication and supplements.
"Factors that triggered forgetfulness appeared to be a disruption in daily routine, such as a change in routine on weekends or on vacation, or other behaviours, such as falling asleep or being late for work. - Nair et al.
Pill organizers: a healthy gift idea
A pill organizer is a great healthy gift idea because it can help someone stick to their medication and supplements because it provides a compact, convenient enclosure that you can take with you anywhere. And because they typically have multiple segments with a daily system (some have as many as 4-times-a-day slots) it makes it easy to tell at a glance whether or not you've already taken something. Overall, it's a much more user-friendly experience than having to carry around a bunch of different bottles and blister packs.
And now, as we'll see, there are designs that look good and fit active lifestyles. Soon we'll get to the best pill organizer designs, but first, when picking a pill organizer as a gift, what should you look for?
There's a pill organizer for every lifestyle
In our ultimate roundup post, we reviewed over 10 different pill organizers that are best for travel. That's a really comprehensive guide covering lots of different use cases (long trips vs short trips, travelling as a family vs solo…) but here we're going to focus on the top-3 pill organizers that make good gifts.
Vera Bradley Iconic Travel Pill Case
At a glance most people wouldn't even realise this was a pill organizer. With a truly stylish design, this is a great gift for the fashionable.
But the merits of the Vera Bradley Iconic Travel Pill Case go far deeper than that. This is a very well designed, quality pill organizer. Ideal for the active woman on the go, this pill organizer let's them maintain their active lifestyle, their sense of style, and also their privacy, while also helping them stay on top of their medication or supplements regimen.
Check current price / Buy it now ≫
Key features:
8 sections, each big enough for a couple of pills or one large pill, so it works well as a 1-week organizer.
With a rigid container, your pills will be kept safe and sound.
The fabric enclosure provides some privacy because this doesn't look anything like a pill organizer.
The fabric enclosure also provides some additional protection, in particular it protects your pills from direct sunlight.
Read more in our full review of the Vera Bradley Iconic Travel Pill Case.
Fecedy Outdoor Waterproof Pill Box
For the waterspor-loving adrenaline junkie, look no further than the Facedy Outdoor Waterproof Pill Box. And when they say waterproof, they don't mean water-resistant: this thing is submergible.
This is a compact pill organizer, so it's perfectly convenient for the adventurous. There are 6 compartments of different sizes, and the larger sections are large enough to hold larger pills. It's probably not the ideal solution to organize a week's worth of pills, but for a day's worth, with room for incidentals like pain relief pills and antacids, it's a great option for the outdoors.
Check price / Buy it now ≫
Key features:
Robust, fully submergible enclosure.
Opaque enclosure keeps pills out of the sun.
A mix of large and small sections for ease of organising different pills.
Read more in our full review of the Fecedy Outdoor Waterproof Pill Box.
LeanTravel 7 Day Small Pill Case & Passport Wallet
With 21 large compartments (we'll do the math for you: that's 3 a day for the week) this is the ultimate business-trip-road-warrior's best friend.
And it doesn't just hold your pills, it can also hold your passport, and a pen. In other words, they have everything you need to get through an airport. This is the kind of attention to detail that you find in all the best products.
The enclosure won't fit in your jeans pocket, but conveniently, the compartments are detachable into strips of 3, which means you can leave the whole pouch back at the hotel and just take a day's worth of pills with you to your meetings or when you're touring some exotic city.
Check price / Buy it now ≫
Key features: * 21 compartments grouped into sets of 3, for easy weekly organization. * Simple and elegant fabric enclosure can also hold a passport and a pen. * Each compartment is large enough to easily hold big pills.
Read more in our full review of the LeanTravel 7 Day Small Pill Case & Passport Wallet.
Recap
Remember, we've reviewed many more pill organizers in our full guide, but here we just wanted to highlight 3 standouts that would make great healthy gift ideas that will be appreciated because they speak to one's lifestyle.
For the person who is always running through airports, on business or leisure, the LeanTravel tells them that you think about them even when they're far away.
For the person who is always doing something crazy outdoors, the Fecedy tells them that you want them to keep doing all the exciting stuff that they do, and you want them to stay healthy so they can keep doing those things.
For the person who is always up with fashion, the Vera Bradley tells them that you appreciate their stylish personality.
Whatever their lifestyle, everyone could use a little nudge from time to time to take just slightly better care of themselves. We feel pill organizers are a great healthy gift idea because they can help your loved one take better care of their health, while embracing and celebrating their personality and lifestyle.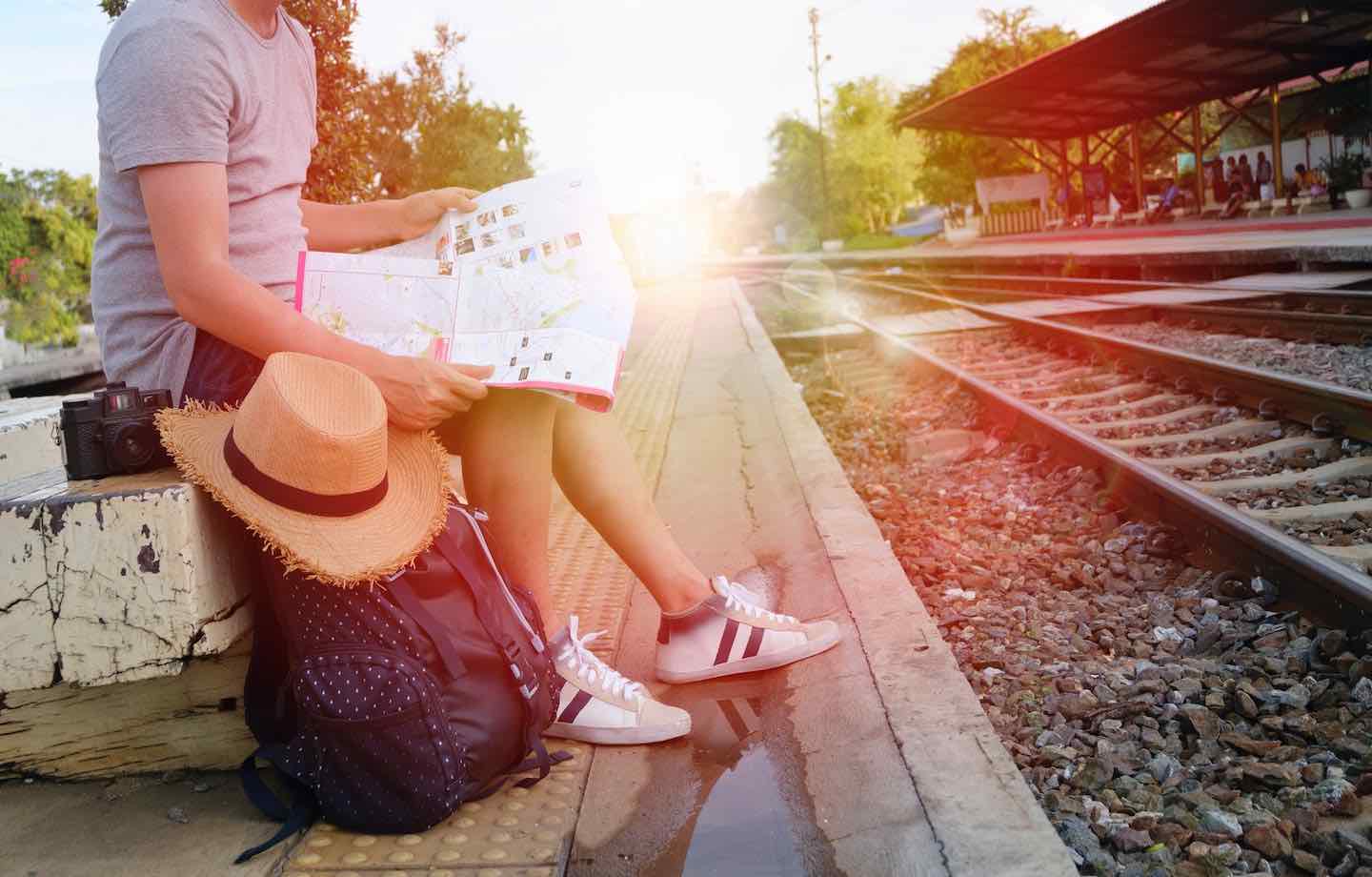 References
Here at Intrepid Wellbeing we prefer to source information from high quality, academically rigorous sources. These are the references we used to develop this article:
Nair KV, Belletti DA, Doyle JJ, Allen RR, McQueen RB, Saseen JJ, Vande Griend J, Patel JV, McQueen A, Jan S. Understanding barriers to medication adherence in the hypertensive population by evaluating responses to a telephone survey. Patient Prefer Adherence. 2011 Apr 29;5:195-206. doi: 10.2147/PPA.S18481.