Running is a great way to discover new places, and traveling is a great way to switch up your ordinary training schedule. Running the same routes all the time can get boring, so planning a trip that involves your running training solves that problem.
On the other hand, it is common to fall out of your training routine while on vacation. But if you plan your trip with running in mind, you can stay on track, and get excited about it. It can be tough to force yourself out on a spontaneous run once you're already on vacation, but if you plan ahead, you'll know it's part of your schedule and you will be less likely to back down.
Do some research ahead of time so that you can find the best spots to run. This will get you motivated ahead of time and it will also allow you to plan ahead.
In this article, we're going to take you through several types of running destinations. For each, we'll go over some pros, cons, things to consider, and recommendations about specific locales. Let's dive in.
General considerations
No matter where you are traveling to, keep some things in mind when planning your running. Take a look at your normal training routine. Are there certain foods you like to eat? Certain stretching or mobility tools you always use? Will your favorite running clothes work with the weather at your destination?
To keep your body happy and your training on track, aim to mimic your normal run routine wherever you're traveling. The route itself will be different and it's fun to switch things up in that aspect, but don't throw yourself completely off with a whole new routine.
When you are planning, check out where the nearest grocery store is to your lodging. Check the weather reports and make sure you are prepared. If you will be trail running but you normally run on the pavement at home, be sure your shoes have enough traction.
If you will be driving to your run spot from wherever you're staying, be sure there is space to park. If you will not have a car, check to see if your destination has shuttles, Ubers or Lyfts, or taxis that can get you to your starting spot.
Things like food, clothing, sunscreen, and transportation should all be figured out ahead of time so that you can truly enjoy your run for what it is.
Mountains
Taking a trip somewhere in the mountains has some obvious "pro's," especially for trail runners. The views are breathtaking. Also, many mountain destinations are fairly remote, so the trails hopefully won't be too crowded.
In addition, there is usually plenty to do in a mountain town besides run or hike, especially if your travel companions like to ski or snowboard. When this is the case, you do not have to feel guilty about traveling somewhere just for running, because there is something for everyone to do.
Food and lodging will be your main considerations when planning a mountainous running trip. The running routes are endless and you should have no problem finding a great spot to run. However, some mountain destinations can be very remote.
If you are camping, naturally you'll need to bring all of your own food. But if you're staying at a hotel, check out the food set-up ahead of time. It might be a good idea to stop at a grocery store before heading to the hotel if there is not a grocery store near the hotel.
Also, trail running often requires intense efforts. If your run is going to be steep and/or long, consider bringing a bar, a gel, or some energy blocks to bring with you on your run.
In addition, if you do not normally run at altitude - factor that into your training plan. Know that every mile at altitude will feel tougher than normal if you are not used to it, so this trip might not be the best time to do your first long run in a while.
Moreover, if you are prone to altitude sickness, consider packing an over-the-counter remedy to be sure that this does not hold you back.
When planning your run, talk to locals to be sure you're getting out of the run what you want. If you're at a hotel, check-in with the concierge. If you're staying in an AirBnB, ask the host if they have any routes to recommend. Locals will have the best and most accurate information.
Also, traveling can be expensive. Because mountainous destinations are often quite remote, don't underestimate the cost of gas to get to where you are staying and/or running. Unanticipated costs can really throw off a vacation, so be sure to factor this in.
Mountain Recommendations For Runners
Here are a few recommendations for great mountain destinations for runners:
Flagstaff, Arizona
Adirondack Mountains, New York
Boulder, Colorado
Seoul, South Korea
Queenstown, New Zealand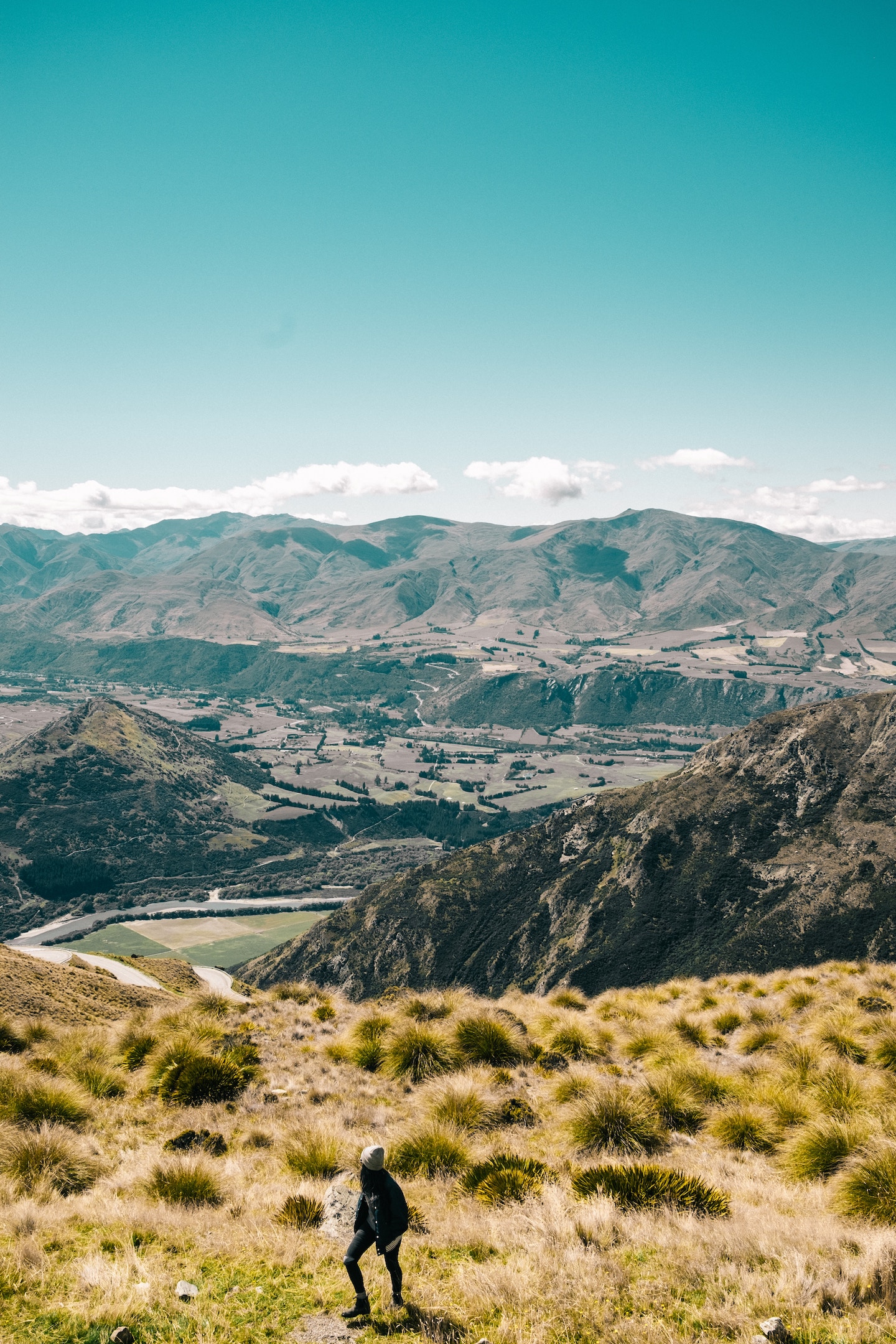 Beach
Like running in the mountains, running on the beach has obvious pro's. The views are beautiful, and who doesn't love the beach? There is something for everyone to do. The other pro's about taking a running trip near a beach is that lodging and food should be readily available. Because beach towns get a lot of vacationers, they've usually thought of the accommodations that travelers need.
The beach requires a couple of considerations when planning your runs. For example, what will you be running on? Is there a paved path next to the beach or above it that you'll be running on, or are you going to run on the sand?
Running on sand requires more energy than running on other types of terrain, so factor that in. Like we said with the altitude, this may not be the best time to take your first long run in a while. Be realistic about this, and consider decreasing your mileage slightly if you'll be running on the sand.
Also, do not underestimate how much sunscreen you will need. Sunburns are an easy way to ruin a vacation, so lather up before you head out. Also, if you do not normally run in a hat, consider adding one to your run outfit, and the same goes for sunglasses. Squinting through a run is not fun and can lead to headaches.
Note that beach towns can be crowded depending on when you visit them. If you don't like to run in crowded places, consider getting up early for your run to beat the rush.
Also, because they are destination spots, beach towns are expensive. They are totally worth it for the running and all of the other benefits, but save up for these trips so that you can enjoy them to the fullest.
Lastly, don't forget to factor in humidity. Like altitude, this is another factor that can make mileage seem harder than normal if you do not run with it normally. If the place you're going will be humid, drink extra fluids to be sure you are putting back all you lose while sweating.
Beach Recommendations For Runners
Hermosa Beach and Manhattan Beach, CA ("The Strand")
Big Sur, CA
Waikiki Beach, Honolulu
Miami Beach, FL
Sydney, Australia
Rio de Janeiro, Brazil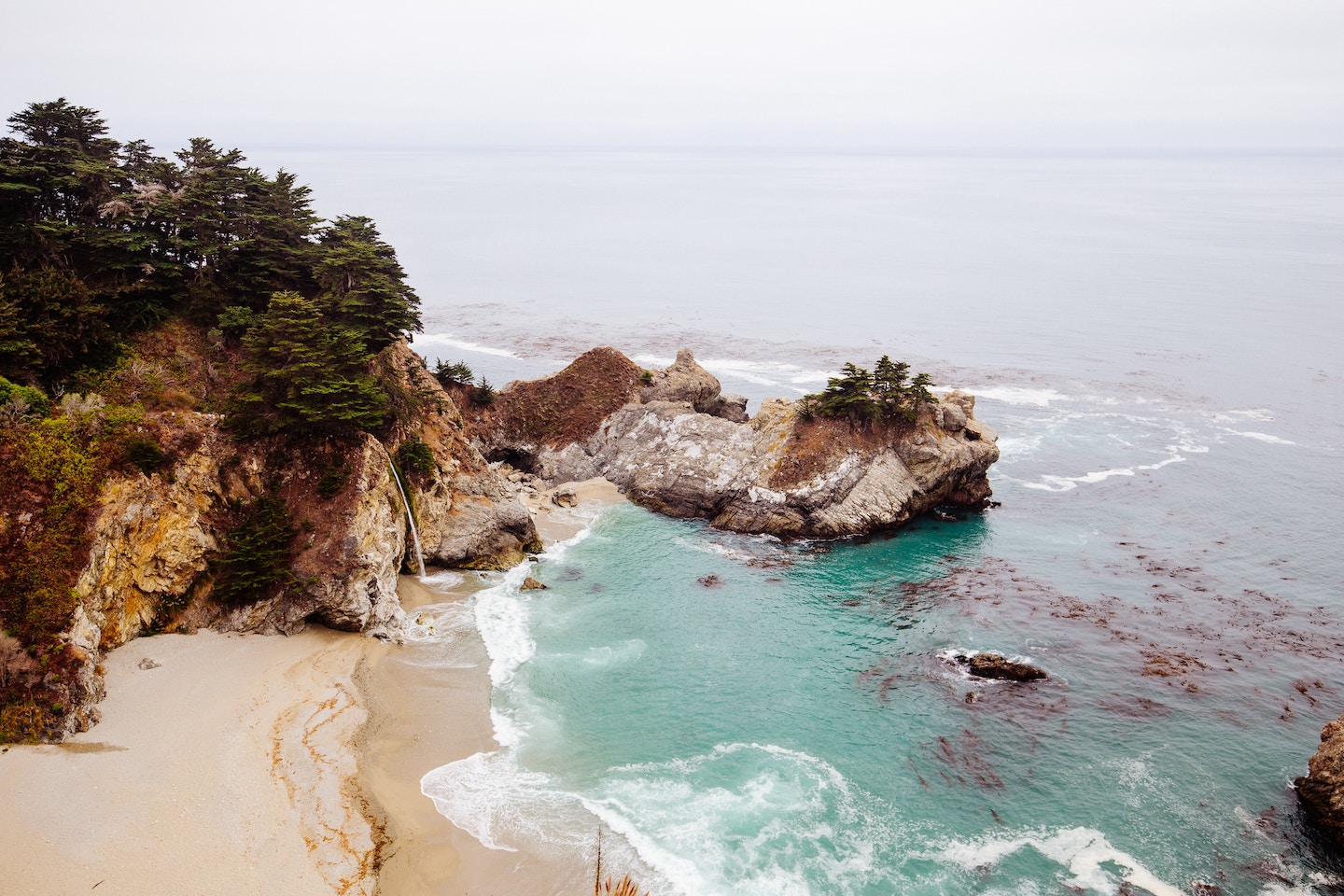 Big Cities
Vacationing in a big city can be overwhelming, because there is so much to see. Running can help. Running is a great way to explore a big city and see more than you would just walking around.
Again, talk to locals to plan your routes. Chances are they can give you some spots that aren't too touristy, allowing you to really experience the city.
And unlike the mountains or the sand, this might be a great time to incorporate a run that's longer than normal. If you're in a big city that's relatively flat, feel free to bump up your mileage. You will probably be happy that you did because you won't want to stop exploring.
Like the beaches, big cities are expensive. Plan ahead and save so that you know what you're in for. Also, you should have plenty of options for food and lodging here, so you do not need to pack anything special in those arenas.
Note that if your training requires elevation or hills, a city-run might not be able to give that to you. Some cities, like San Francisco, CA, are extremely hilly and will provide plenty of difficulties. But many are flatter, so just factor in the difficulty level required by your training.
Running in a city is truly the best way to see it, so if there are any places you've been wanting to visit, make a running trip out of it.
Big City Recommendations For Runners
New York City, NY
San Francisco, CA
New Orleans, LA
Boston, MA
Charleston, SC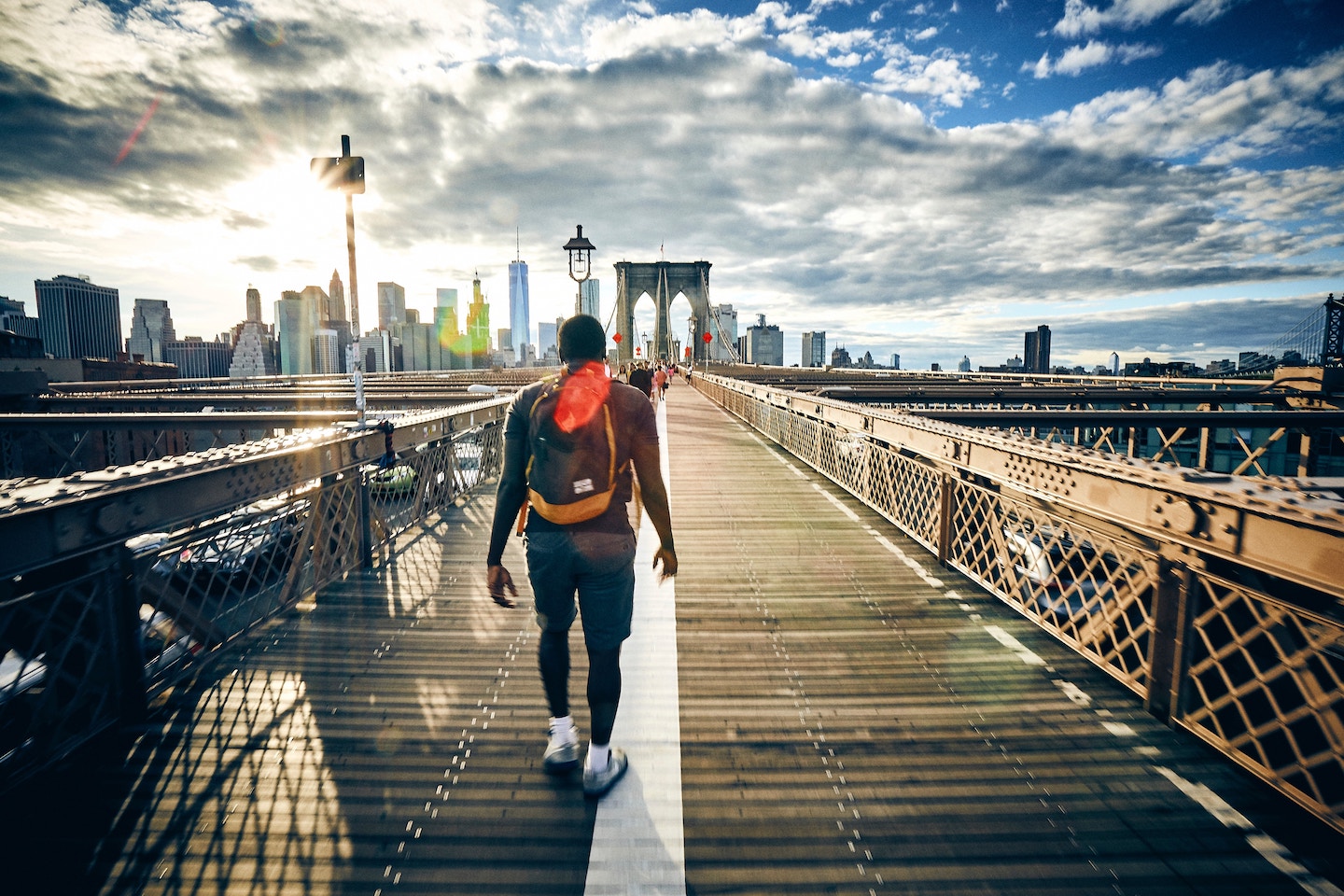 Small Towns
Big cities aren't the only places running can help you discover. Using running to discover small towns can open your eyes to some well-kept secrets.
Small towns that you might not ordinarily consider for a vacation can be great running destinations. To find one that works, talk to runners who live elsewhere. Online running groups can be a great way to connect over this, or you could just ask around get running recommendations from friends who live elsewhere. You could even use running as a way to visit with friends you don't get to see often.
Food and lodging for these trips will depend on the town you are visiting. Having said that, AirBnB is often a good option for visiting a small town. Talk to locals and be sure your food needs will be met.
If you are sticking to a training schedule, do your research and be sure the town's running routes meet your difficulty and mileage needs.
These trips might be best done solo, again depending on the town. There may not be much to do for kids, for example. Just get online and see before you bring the whole family on your running trip.
Also, check the altitude. If the town is not obviously a mountain town, that doesn't necessarily mean the altitude is not high. Don't let altitude surprise you.
Running in small towns is a great way to discover places you would've never considered traveling to. The running routes shouldn't be crowded so you can really take it all in.
Small Town Recommendations For Runners
Wilmette, IL
Lafayette, LA
Columbus, OH
Taos, NM
Stowe, VT
Carmel, CA
Ste. Genevieve, MO
Bisbee, AZ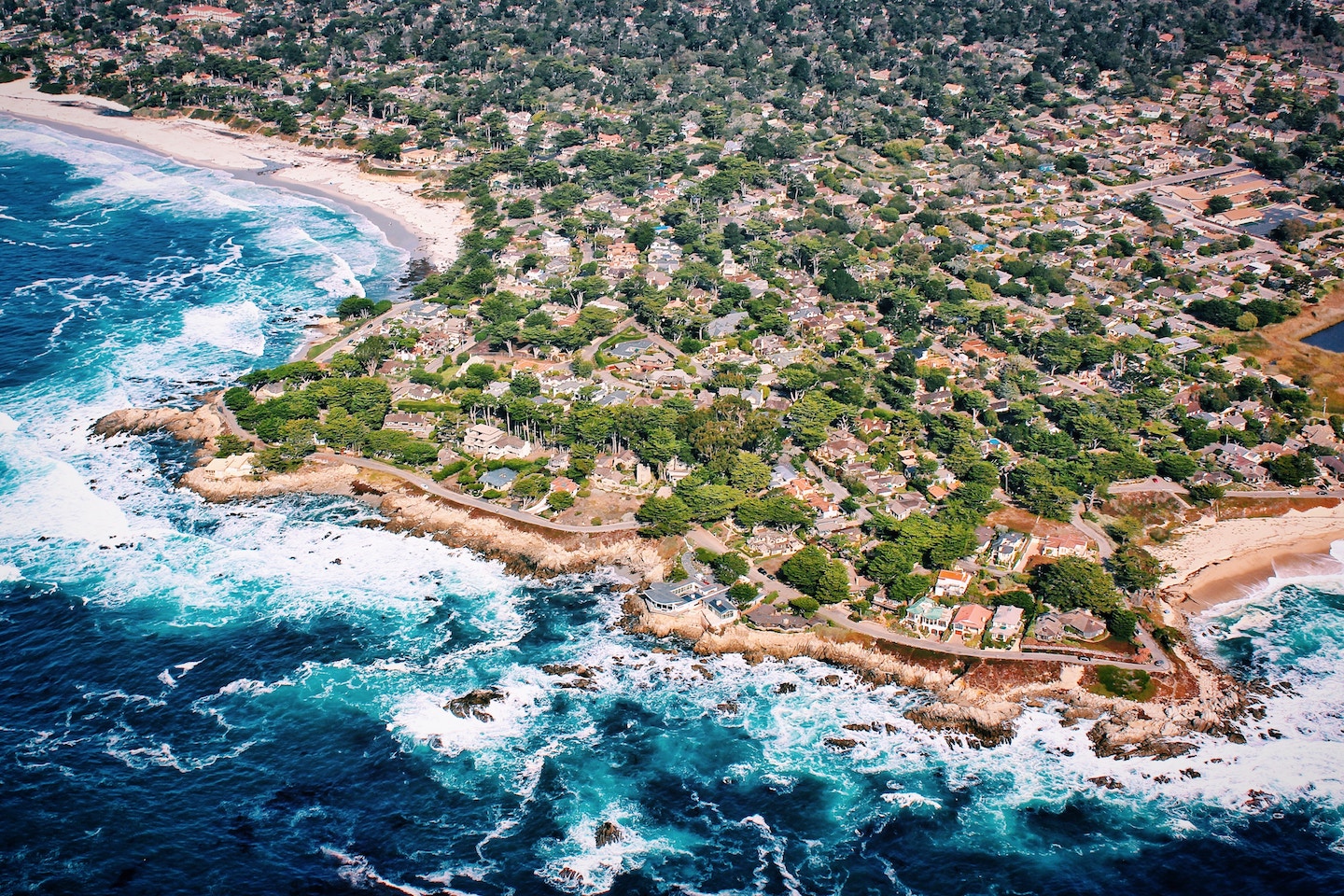 About the author of this guest post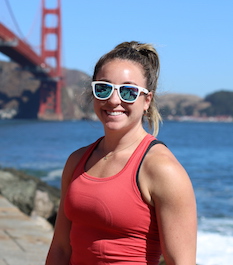 Holly is a running and strength coach in the Bay Area of California, and the director of content marketing at The Run Experience, an online training platform. She works with athletes of all levels and has a keen eye for body movement and function. While she originally comes from a 20+ year background in classical and contemporary ballet, her latest work in the running space has led her to find her favorite hobby yet: ultramarathons.